We are getting into the month of excesses, binges, parties, sweets, nougats …
All provinces in Spain usually do and eat at dinner parties and holiday meals quiet the same: a hot or cold appetizer (ham, shrimp, seafood in general …), a hot main course like a fish soup and a second course of meat. Then, we open nougats, polvorones, mantecados (in Andalusia), crespells (in the Balearic Islands, neulas (in Catalonia), intxaursalsa (in Pais Vasco), among others.
Beyond the Christmas menu, we see that each region has its own creations that vary depending on the traditions and local ingredients.
Now we could have a look to what the other places in the world eat for Christmas.
For example Christmas dinner in Poland is based on a mushroom soup and the main course is always fish (fish with sauce, with jelly, baked, fried or cooked) or carp or pike with a gray sauce. Their desserts usually have honey as the main ingredient.
In Sweden, the traditional dish is rice with milk and cinnamon. Usually, one of the dishes served has hidden an almond on it and it is considered lucky the one who find it.
In Australia, as they are in summer, they celebrate Christmas making a barbecue. Usually they eat grilled turkey, lamb, fish or seafood.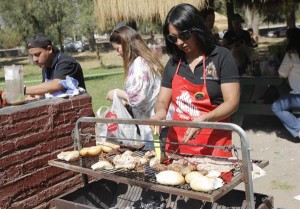 In the UK, the main course is turkey with potatoes and fruit pudding with brandy sauce.
In Bulgaria, the Christmas dinner is vegetarian. Typically, they eat stuffed vegetables or spicy vegetables soup and sweet pastries.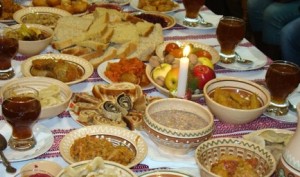 In Japan it has become fashionable to eat fried chicken from Kentucky Fried Chicken and also has become their favorite dish to celebrate Christmas. Families make orders of chicken cubes in advance to avoid making queues and to not run out of chicken.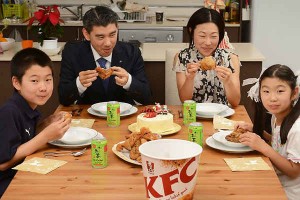 In the US, as it is well known for having it seen so often in movies, the main course is usually stuffed turkey with sauce and accompanied by various side dishes. As for desserts, the most famous is the Christmas pudding or fresh ginger.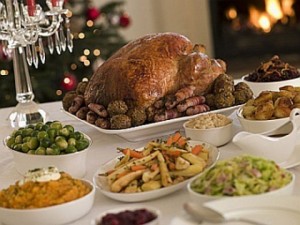 I do not know what menu you would prefer, but without any doubt I would prefer ours.
However Christmas day is celebrate in your houses and whichever the Christmas menu will be, we wish you merry Christmas and a happy new year 2017.
Merry Christmas from all our team,