In recent years, the opinion of others when choosing a holiday destination, a brand of sneakers, a hotel or a restaurant has become the most powerful tool of all.
With social networks, self publishing content in forums and blogs, these views are expanded and they reach worldwide.
Tripadvisor is a web platform that is based on collecting and organizing all content generated only by users free of charge related to travel, hotels and restaurants.
Tripadvisor is a powerful query tool and that determines people's choice. It is for this reason that it is extremely important to appear on TripAdvisor and try to be in a privileged position with good reviews.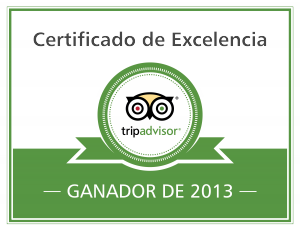 Let's give a few tips to get it:
Create a good customer database.
In case you have a bad review, which is always possible, you can ask one of your customers to write a good review to counter the effects of the other reviews.
Get Tripadvisor sticker.
Many people will be curious to see the sticker on your property and they will want to try your restaurant just for having seen it.
Tell the waiters to ask customers to leave their opinions on TripAdvisor.
The more positive reviews, more likely to convince a potential new customer to decide for your restaurant.

Updated photos and information.
It is important to provide users and customers with the most current information. They always will appreciate it.
Well, I hope that it helps.
And now, let's to innovate and let's ask for new opinions in your Tripadvisor!