The 28th, 29th and 30th of March will be the BCN Gluten Free exhibition, the first spanish exhibition devoted exclusively to gluten-free products and diet, the main ingredient of the stability of flour. This exhibition will be held at the International Convention Centre (CCIB), a plot of more than 4.000m2.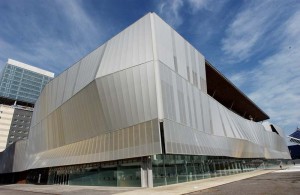 This fair will be attended by producers, doctors, journalists and chefs and there will be the latest gluten-free cooking demonstrations and talks by experts, manufacturers and engineers.
The BCN Gluten Free is supported by the Celiac Association of Catalonia, the Federation of Associations of Celiac in Spain (FACE) and the Association of Celiac and Gluten Sensitive of Madrid.
The Federation of Celiac in Spain says that every day there are more manufacturers that offer gluten-free products, but still a long way to go. It is estimated that 1% of the Spanish population is celiac and one of the main demands of this part of the population is that gluten-free products become cheaper. Sometimes, a gluten-free product can double its price compared to one that does contain gluten.
So, the challenge is, a part from being trendy, trying to offer a solution to this part of the population.
Good lucky! Let's innovate!