We return from summer with with lots of new and innovative short-term scheduled events, are you going to lose any of them?
Southern Seafood Expo Europe 2014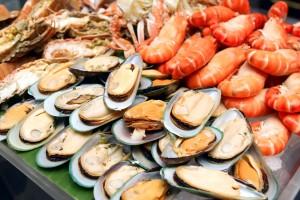 Fair focused on the fish and seafood sector. It is an event of three days performing at the fairgrounds of Barcelona, ​​between the 22nd and the 24th of September. It is a very good opportunity to contact dealers, distributors , wholesalers and other buyers who need equipment, services or seafood of the highest quality (frozen, alive, fresh, packaging, etc.). At the same time, it is a very good opportunity to present and promote products at the best buyers in the world.
Website: http://www.seafoodexpo.com/southern-europe/
Admission: 50 €
Hours: Monday September 22, 2014 10:00 to 18:00; Tuesday 23 September 2014 10:00 to 18:00; Wednesday 24 September 2014 10:00 to 15:00
Firatast Girona 2014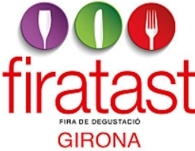 Popular food fair where can be seen lots of culinary works made of traditional products and elaborated with the most creative and innovative techniques in the Marketplace. Held from the 9th to the 12th of October at the fairgrounds of Gerona.
Lots of hotels, restaurants, caterings, associations, producers, etc. will particip giving dishes and products of their menu, being able to offer over 500 different dishes in total.
Any business involved with food sector that wants to promote its business is welcome.
Website: http://www.incatis.cat/fires.php?idm=1&subpagina=70
Admission: 5€ with 3 tickets you get to try different dishes.
Hours: Thursday October 9, 2014 18:00-24:00; Friday October 10, 2014 18:00-24:00; Saturday October 11, 2014 12:00 – 24:00; Sunday October 12, 2014 12:00 – 24:00
Fruit Attraction

International Trade Fair for Fruit and Vegetables that will be held from the 15th to the 17th of October at the fairgrounds of Madrid (IFEMA).
The main objective of FRUIT ATTRACTION is the consolidation of an instrument of effective promotion for all the Spanish horticultural sector.
The demand sectors are oriented import, export and production companies as well as wholesale and retail trade, supermarket supply chains, catering, transport and related to innovation in the areas of production and trade activities of fresh
fruits and vegetables.
Website: http://www.ifema.es/fruitattraction_01/
Admission: 20€ at the box office. € 10 online .
Hours: Wednesday October 15, 2014 9:30 to 19:00; Thursday October 16, 2014 9:30 to 19:00; Friday October 17, 2014 9:30 to 16:00
Hostelco 2014 + Forum Gastronòmic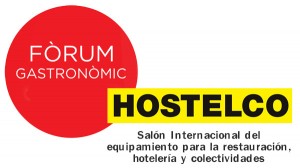 International Exhibition of Equipment for catering and hotels will be celebrated this year in Gran Vía, the Fira de Barcelona, from the 20th to the 23rd of October.
On the same place will be held the Gastronomic Forum, a space that offers the possibility to enjoy cooking shows of the best national and international chefs, attend to workshops, stroll among exhibitors where companies present their products, product tastings, etc.
The simultaneous holding will increase networking opportunities, business and diffusion of knowledge of all the companies and professionals who are currently part of the food sector.
Website: http://www.hostelco.com/ and http://www.forumgastronomic.com/
Admission: 30€ in office and 15€ online. The entrance gives access to both Gastronòmic Forum and Hostelco 2014.
Hours: Monday October 20, 2014 10:00 to 19:00; Tuesday October 21, 2014 10:00 to 19:00; Wednesday October 22, 2014 10:00 to 19:00; Thursday October 23, 2014 10:00 to 19:00
There are other events such as SIAL in Paris, which this year will also be performed at this time (from 19 to 23 October), but I think that we have no excuse to skip are the ones that are held here.
Do not miss them, let's discover, let's eat and let's innovate!