This year 2016 we launched three new products to the market, one consumer-focused and two for professional workers in hotels and restaurants. Let's introduce them to you:
CREAM CHEESE TUBS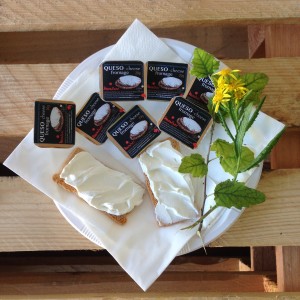 Under the insistent demand of the sector to provide cream cheese tubs, finally we offer them. We expect to see them next to the familiar butter and margarine tubs in all breakfast buffets and in all restaurants as an appetizer or as the accompaniment of the bread.MONTSEC MINI MOMENTOS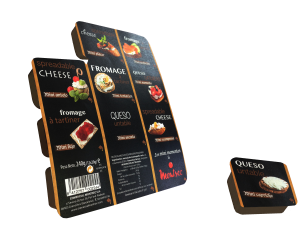 Mini Momentos are 12 tubs of creamy spreadable cheese in a blister. Mini momentos are  perfect to accompany salmon, fruit, jam or to taste plain. The tubs are 20 grams each to consume individually and also to facilitate the preservation of the rest of portions. Mini momentos are sold as single dose cheese involving a private moment, satisfaction, pleasure and reward to the final customer.
FRESH CREAM SPRAY (200g)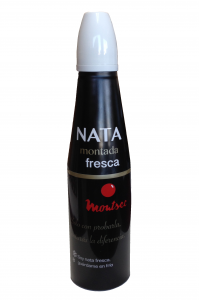 Pasteurized cream spray which retains the characteristics of fresh cream (flavor, texture, volume and color). Made of cream 35% fat, this spray of just 200 grams is ideal to accompany a chocolate dessert, fruit or ice cream or it is perfect to bring someone's home as a present.
It must be considered, that being the first fresh spray, not ultra-pasteurized (UHT) as other sprays on the market, it must be kept cold to keep intact their characteristics.
As we always say, let's innovate!